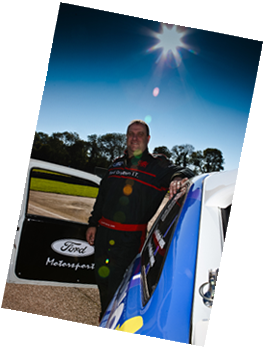 Gareth Hurford-Jones started driving on a farm when aged 10, and after taking his driving test three days after his 17th Birthday, he was ready to see how competitive his driving could be.
Starting in Road Rallying was a great intro to the rallying world but with the events based more on navigation than driving Gareth soon got frustrated and purchased a 1977 Toyota Celica Stage rally car.
While competing at National level he was a Rally Driving Instructor at the weekend and a I.T Project manager for an International Bank during the week. After many successful years with his brother Ceri sitting in the navigator's seat in the trusty Toyota Celica and competing all around the UK, it was time to move in to the world of 4 wheel drive. About that time Ceri retired and his place was taken not only by Gareth's nephew, Emlyn, but also life-long friend Rob Smith. Emlyn has competed on the single venue events to gain his experience as a Rally Navigator, whereas Rob was drafted in for the bigger events.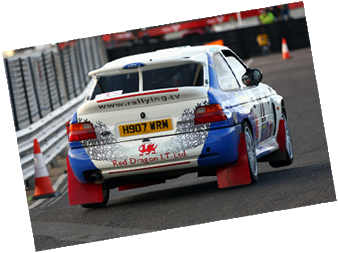 In 2005 the Escort Cosworth was purchased and the team have gone from strength to strength. In 2009 they teamed up with Martin's Motorsport, with Martin's wealth of experience as an International Navigator and an all-round mechanic they have pushed hard for the long term goal which will hopefully be fully realised this year when they take part in the Flanders International Rally Challenge in Belgium.
Gareth and the team have huge passion of rallying, and certainly miss the great fallen ex-competitors they have rallied against over the years...the likes of Richard Burns, Colin McRea, Mark Lovell, and recently the master of left foot braking, Penti Airikkala.
Please join us on Facebook and drop in and say Hi we will be pleased to hear from you. If you see us out on the stages wave, shout, come and see us at the Service area, would be a pleasure to show you around the car, if time permits!